XPRIZE is an innovation engine and a catalyst for exponential change. We are the world-recognized leader in designing and operating large-scale incentive prize competitions to help address some of the world's most pressing problems. We stand out for our global brand recognition, the leveraged impact our prizes produce, and our superior ability to execute operationally complex field trials. Our prizes reward teams for performance, not potential, capitalizing the expertise and knowledge of our deep bench of advisors and judges. Our competitions catalyze entire markets by incentivizing entrepreneurship and our marketing and media efforts have broad reach. XPRIZE focuses on Grand Challenges in three domains: Environment, Equity, Exploration.
THE CAUSE AND PURSE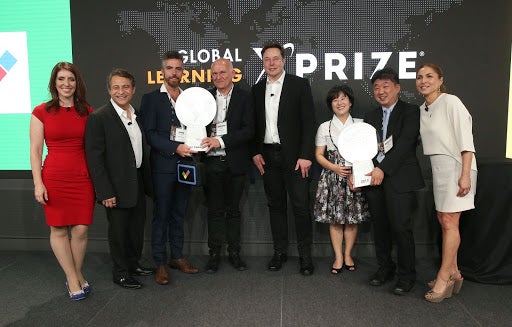 The combination of a worthy cause with an attractive prize purse makes everything possible. XPRIZE is able to leverage tremendous attention and goodwill to help competitors in significant ways.
TECHNOLOGY VERIFICATION 
XPRIZE vigorously verifies technologies. With the help of a distinguished Judging Panel composed of experts in the field, each Prize works with the panel to review, test, and verify the technology. As seen in the NRG Cosia Carbon XPRIZE, independent third parties are also used to validate testing. Teams from the Carbon XPRIZE were provided with reports by the accredited party which are compliant with internationally recognized environmental standards. Each competition has specific metrics that teams must show in order to qualify for the next round and making it through these down-selects creates opportunities for each team to continue to develop their technology and take steps to get it to market.
ACCESS TO PROVING GROUNDS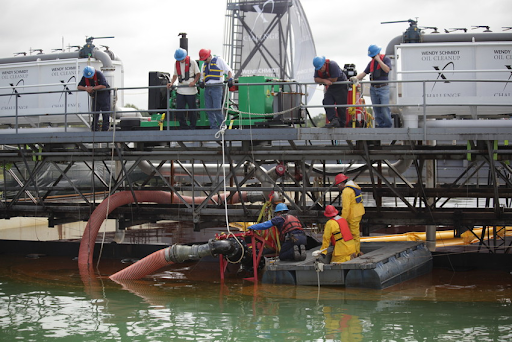 XPRIZE provides access to "proving grounds'' that many teams and companies would not have access to on their own. Competitors gain access to state-of-the-art testing facilities and/or large-scale field trials. Examples include the largest outdoor saltwater wave/tow tank facility in North America and the only facility where full-scale oil spill response equipment testing, research, and training can be conducted in a marine environment with oil under controlled environmental conditions to simulate an oil spill for the Oil Cleanup XCHALLENGE, two facilities worth $20 million each to supply industrial flue gas to Carbon XPRIZE finalist testing, and software testing with 3,000 children in rural communities in sub-Saharan Africa for the Global Learning XPRIZE.
CREATING AND EXPANDING INDUSTRIES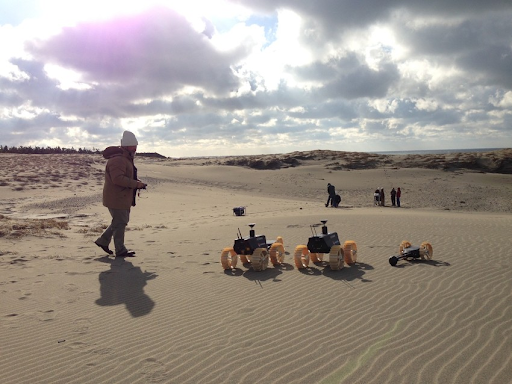 XPRIZE does more than identify a single winner.  XPRIZE competitions bring new people into existing industries and create the impetus for new markets well past the final award ceremony.  XPRIZE has been widely credited with launching the multi-billion-dollar commercial space industry through the $10M Ansari XPRIZE, the $2M Northrop Grumman Lunar Lander XCHALLENGE, and the $30M Google Lunar XPRIZE. There has been over $400 million invested in the Lunar economy after the launch of the Google Lunar XPRIZE which has also led to several competitors signing contracts with NASA. Also, while only one team could win the Qualcomm Tricorder XPRIZE, there are now seven companies driving to bring a real-life tricorder to market. Successful innovation requires both new technologies and a market environment ready to adopt those technologies.
BRINGING EXPERTS TOGETHER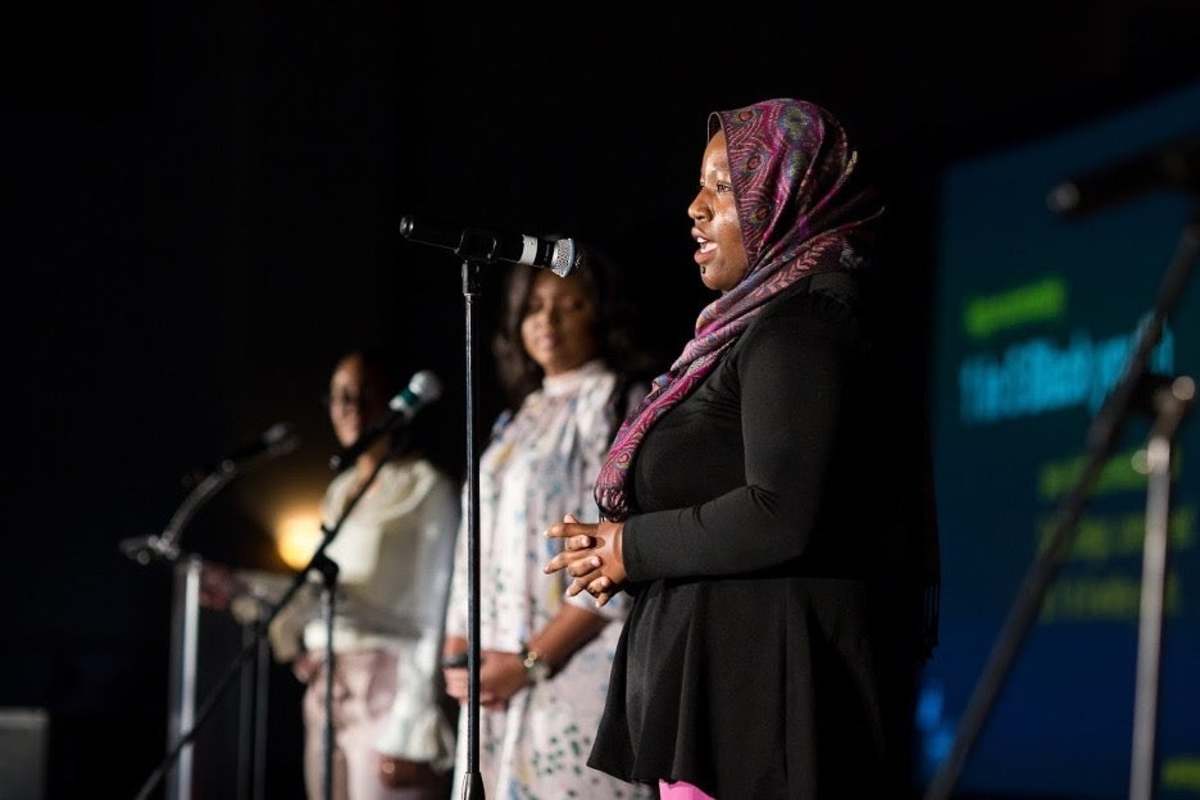 Throughout the life of an XPRIZE competition, outside experts and competitors get together to discuss the issues they face in their work, share ideas, and collaborate on how to further everyone's efforts into the future. We bring together experts for our Advisory Board to help mentor competing teams and advise the operations team on important competition elements. We also bring in a diversity of experts for our Judging Panel to collaborate on the Rules & Regulations and judging criteria, as well as select the winning team(s).
MEDIA EXPOSURE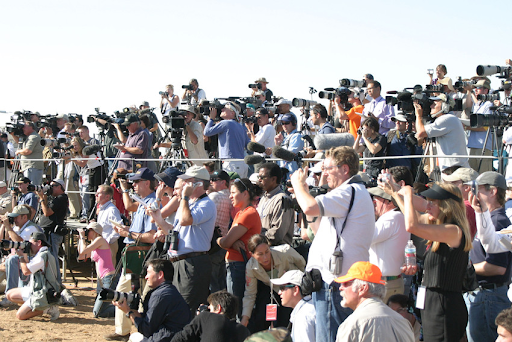 XPRIZE maximizes media opportunities to highlight bold new ventures and the extraordinary accomplishments of the competitors. Competitors associated with the XPRIZE brand raise their profile to sponsors and new communities alike. XPRIZE competitions are regularly covered in leading publications such as the New York Times, CNBC, CNN, Fast Company, Fortune, TechCrunch, and others. XPRIZE is driving more fame and social currency, ranking number #1 against direct competitors in earned media mentions. Since 2019, XPRIZE has garnered over 17 BILLION media impressions.
FUNDRAISING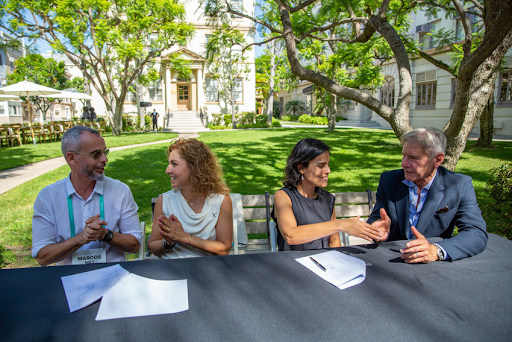 XPRIZE is a beneficial tool that competing teams can use to gain access to large organizations and engage potential donors they would otherwise not have access to. Teams are encouraged to set up business plans, pitch decks, and to use XPRIZE resources to plan for their future. Finalist teams for the NRG COSIA Carbon XPRIZE have raised nearly $100M. More than $105M was invested in teams competing for the $2.25M Nokia Sensing XCHALLENGE. Masten's XL-1 lunar lander is directly evolved from the Xombie and Xoie landers which won the $2M Northrop Grumman Lunar Lander XCHALLENGE in 2009 and received an $80M contract with NASA. Over $215M was invested into Google Lunar XPRIZE missions.
MENTORSHIP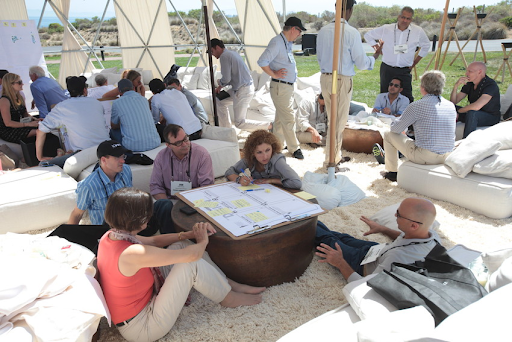 When you compete in an XPRIZE, you don't do it alone. The XPRIZE Foundation curates many different types of mentorship opportunities for our teams, whether it's helping them get advice from alumni of past prizes, to getting a crash course in entrepreneurship from seasoned CEOs and business leaders through our YPO Impact X Program. In fact, one of our Grand Prize winning teams has said the mentorship they received through their participation in the competition was just as valuable as the money they won.
LEVERAGING THE XPRIZE ECOSYSTEM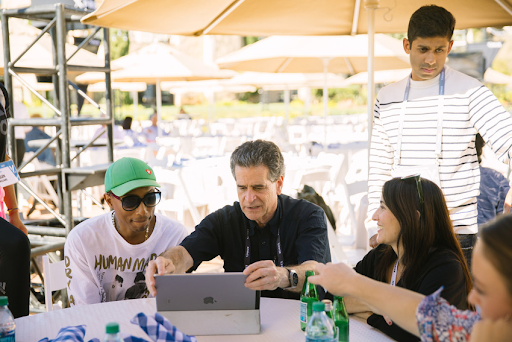 XPRIZE brings together incredible groups to solve the world's biggest problems. Whether it's Anthem, Google, Amazon and some of the biggest names in medicine coming together in our Pandemic Alliance or indigenous people and local communities from across the Amazon, Congo and Indonesia coming together in our IPLC Working Group for XPRIZE Rainforest, XPRIZE recognizes that we can do more together than alone. As a competing team in an XPRIZE, you'll have amazing opportunities to tap into some of the largest companies or most remote communities on the planet.
OPPORTUNITY TO USE EXISTING TECHNOLOGY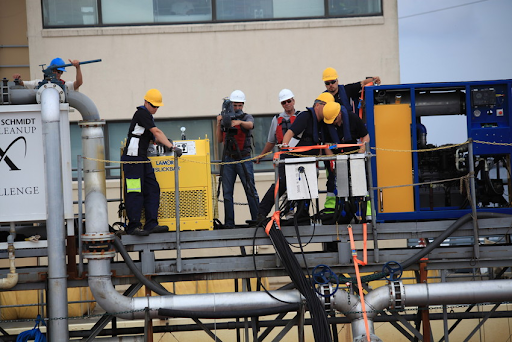 XPRIZE gives competitors the opportunity to use and expand on existing technology in innovative ways that the established market has overlooked.  Elastec/American Marine, the winner of the Wendy Schmidt Oil Cleanup XCHALLENGE, was inspired by the competition to improve an existing product in a new way and ended up more than tripling the industry's previous best oil recovery rate tested in controlled conditions.
PASSION FOR INTERESTING WORK

XPRIZE competitors put in tremendous amounts of work for many reasons, but it is often the interesting nature of what they are trying to do that sustains their efforts. Turning their curiosity and passion for change into reality is truly rewarding.
View all active prizes here.